On the road to canonization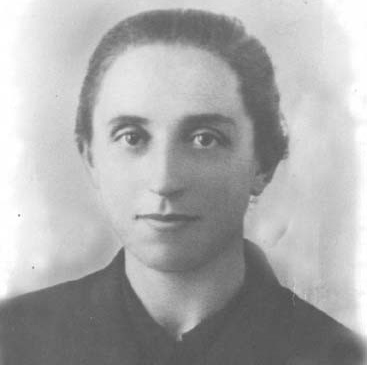 The diocesan process for the beatification of MARIA BORGATO closed recently in Padua. She died in the Ravensbrück concentration camp for women, not far from Berlin. She formed part of a chain of solidarity with Franciscan Father Placido Cortese, also arrested and killed for having sought to put Gospel teaching into practice.
In the presence of Bishop Claudio Cipola, the postulator of the cause, Mons. Giuseppe Magrin (former Assistant of the Company of Padua) took the oath. Now all the documentation passes to Rome, to the Vatican.
We ask Maria Borgato to watch over our Companies from heaven and help their good and altruistic deeds flourish, as she did in her own daily life.
One of the sisters present at the ceremony commented:
" … The figure of Maria became almost palpable through the speeches of the authorities who spoke one after the other. Each one emphasized in different nuances the extraordinary strength of this simple woman who could so humbly and courageously demonstrate that she belonged to God and loved others. Silently and without ostentation, Maria made her life a total gift. In her own body she experienced the deprivation and annihilation of her dignity, not fearing persecution and death, in order to save the lives of others.
"While the different participants in the process placed the final signatures on the documents that were then inserted into boxes for transport to Rome, I thought about how many material proofs and rational arguments are needed to demonstrate one person's holiness, a holiness that local history has already recognized for a long time, which no box could fully contain, because it is something that goes beyond our categories and is grafted in the most secret places of the human heart.
"We are grateful to God and to our sister Maria for the gift of her life and for her witness. Her example helps us face lovingly and bravely the trials that every day presents us, personally or in society, sure that God and our mother Saint Angela will not leave us alone."
Read more about MARIA BORGATO
https://www.istitutosecolareangelamerici.org/wp-content/uploads/2018/10/maria-borgato.jpg
365
367
elena.web
https://www.istitutosecolareangelamerici.org/wp-content/uploads/2017/07/logo-federazione.jpg
elena.web
2018-10-16 09:24:39
2020-04-14 23:29:25
On the road to canonization